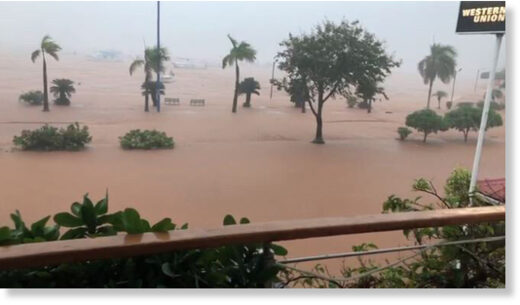 Isaias, now a hurricane, left widespread damage across the Dominican Republic and Puerto Rico before
moving on toward the Turks and Caicos and the Bahamas on Friday.
One person was killed in the Dominican Republic when a high-voltage power line fell, according to Dominican Today. Civil Defense officials said Chiche Peguero, 53, was killed when strong winds caused the line to fall in Río San Juan, a city in the María Trinidad Sánchez province, according to
El Caribe.
A
5-year-old boy was killed
when a tree fell and crushed his home in Altamira in Puerto Plata province, El Caribe reported.
The winds also damaged two houses in the province.