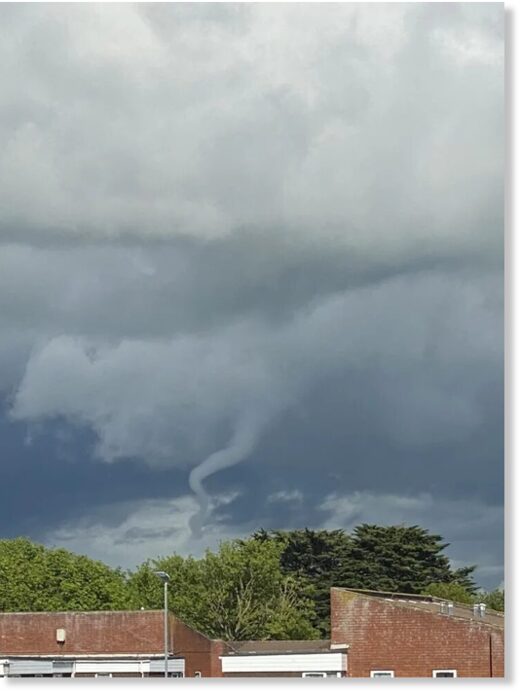 Funnel clouds were captured forming in the Burnham-On-Sea area on Sunday (May 16th) when heavy showers swept through Somerset.
Reader Darren Cornish shot the photo above of a funnel cloud forming out of the stormy skies.
And Andy Popham captured the video below over the village of Mark near Burnham-On-Sea.