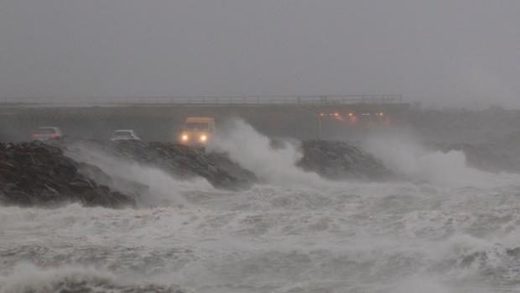 Swell lines charging across the open sea have left passengers crossing New Zealand's Cook Strait grasping for something steady to keep them upright.
Video of the treacherous crossing shows the ferry Interislander crashing through walls of water whipped up by three days of storms.
Passenger Nathan Pilcher told stuff.co.uk it was like a 90-minute rollercoaster.
"Everyone was sitting on the floor, holding on, sitting down with vomit bags and people were lying down in the toilets," he said.
Pilcher said the lengthy journey was made even worse by the nagging "smell of vomit".
On Wednesday, the Kaliarahi ferry was close to running out of vomit bags when the vessel battled seven-metre-high swells.
The high seas were caused by winds as strong as 167kph.