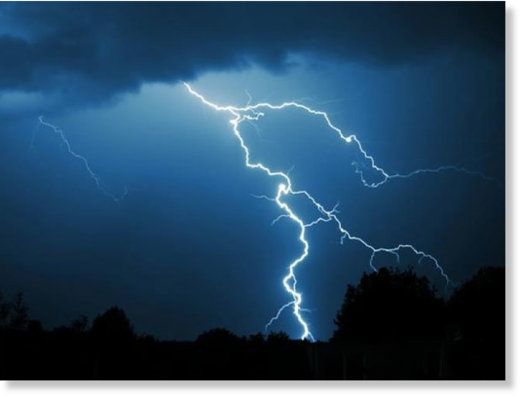 Four persons were killed in lightning in separate parts of the country on Monday.
According to police, Dhankala Khadka, 60, of Narikot-7 and Bina GC, 26, of Badikot-7, Mulpani of Pyuthan district were killed in lightning. They were seriously injured in the lightning and breathed their last while undergoing treatment at Pyuthan District Hospital, Bijuwar.
Police said that Madhu Thapa, 25, and Akash Thapa, 14, were injured in the incident.
Likewise, Amit Mangbo, 5, was killed when lightning hit Memet-8 of Panchthar district.
Similarly, Nirmala Khadka, 13, died after being hit by the thunderbolt in Tilanla-2 in Solukhumbu district. Sovit Maya Khadka, 45, and Tola Khadka, 23, were injured in the incident, according to police. They are receiving treatment at Phalfu Hospital.