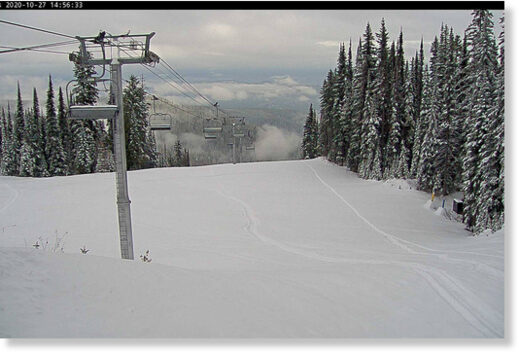 The resort has accumulated 82.5 cm of snow so far this year, one month before opening day
SilverStar Mountain Resort's winter season is still a month away, but the snow must not have gotten the memo.
The mountain has accumulated a base of 82.5 centimetres so far this year, media relations manager Chantelle Deacon said Tuesday, Oct. 27.
The resort's ski season is scheduled to begin on Dec. 4, with Nordic trails to open on Nov. 28. It's a later start to the winter season than usual, but the resort says the plan is to help skiers and snowboarders stay physically distanced with more lifts running on opening day.