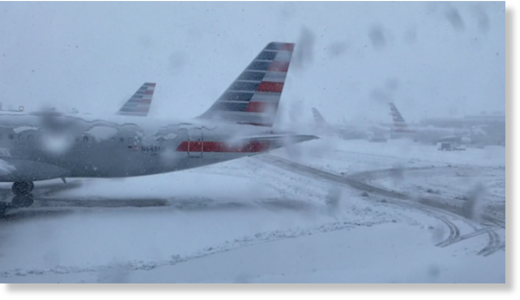 The new year brought the same problems for many
air travelers
in the United States. Canceled or delayed flights are causing a travel mess for passengers across the country. Many spent their new year in an airport.
Airlines canceled more than 5,000 flights over the weekend. And more than 2,600 U.S. flights and more than 4,100 worldwide were grounded as of midday Monday, according to tracking service FlightAware. Another 8,500 flights were delayed, including 3,100 in the U.S. More than 12,000 U.S. flights have been canceled since Christmas Eve. This is creating a huge backlog of passengers.
Airlines are reporting they simply have too many people to move and not enough planes. Airlines are also citing
COVID-related staffing shortages
for these delays and ongoing winter weather
. A major snowstorm hit the Pacific Northwest last week. And now a massive system is moving across the East Coast.