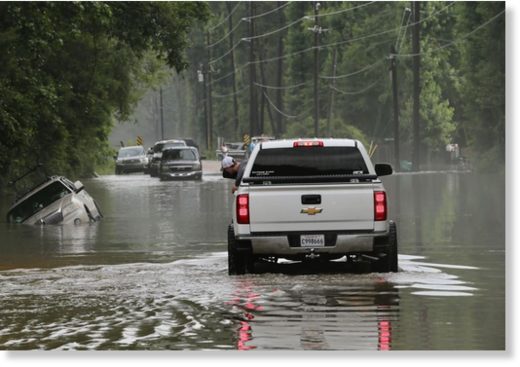 Parts of southern Louisiana and Texas were inundated with rain Thursday and Friday, flooding homes and roadways and prompting high water rescues.
An observer near Covington in St. Tammany Parish
reported 15.63 inches of rain late Thursday night, with more still coming down.
The St. Tammany Parish Sheriff's Office rescued residents from flooded homes and vehicles.
Some roads in the area were still closed Friday afternoon, and first responders were standing by as the waters continued to rise.