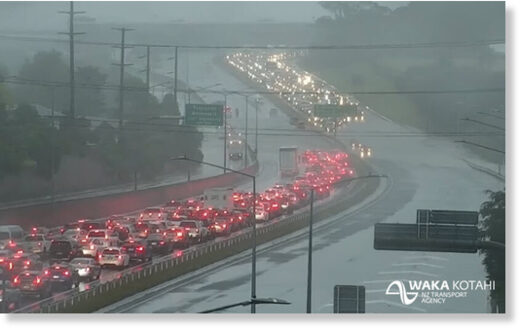 A state of emergency has been declared in Auckland, New Zealand after record rain caused widespread flooding on 27 January 2023.
"It only took a half-day to beat the previous daily rainfall record," the National Institute of Water and Atmospheric Research said.
Prime Minister of New Zealand, Chris Hipkins, said in a statement, "I'm pleased an emergency declaration has been made due to flooding in Auckland tonight. All relevant govt agencies are working flat out to help in an extraordinary set of circumstances. The emergency response is underway and the Government is ready to assist as needed."
Major roads have been blocked by flooding, landslips or stranded vehicles, causing severe traffic disruption across the Auckland Region. Auckland Airport's international terminal has been closed due to flooding.