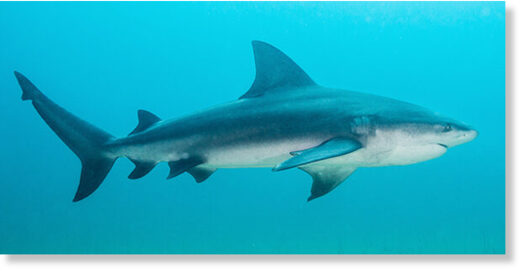 A shark attacked and killed a U.S. cruise ship passenger who was snorkeling in waters around the Bahamas on Tuesday, according to authorities.
The incident involved a 58-year-old woman from Pennsylvania and occurred at a popular snorkeling spot near Green Cay in the northern Bahamas, police spokeswoman Chief Superintendent Chrislyn Skippings told The Associated Press.
"It's unfortunate," she said.
Skippings said the woman's family identified it as a bull shark.