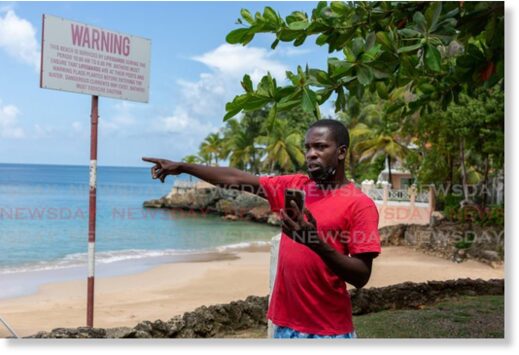 A Tobago fisherman was left in awe on Monday morning after a huge waterspout developed over the western end of the island.
National Geographic
describes a waterspout as "a column of rotating, cloud-filled wind. A waterspout descends from a cumulus cloud to an ocean or a lake. Waterspouts are similar to tornadoes but are usually smaller and less intense."
The waterspout was spotted just after 9 am by motorists and residents near the Store Bay area.