Earth Changes
Tetova News
YouTube
Wed, 16 Jun 2021 19:59 UTC
---
TRT Haber
YouTube
Wed, 16 Jun 2021 19:49 UTC
---
Richard Davies
Floodlist
Thu, 17 Jun 2021 19:13 UTC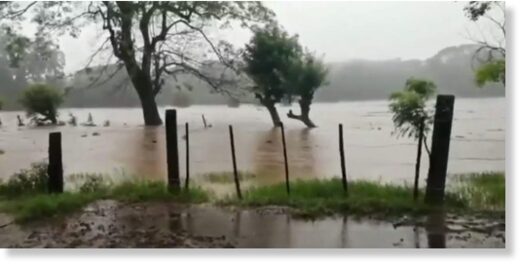 Heavy rainfall brought by an area of low pressure has caused flooding and landslides in the state of Oaxaca, southern Mexico. Thunderstorms and lightning were also reported and 2 people died in lightning strikes in Ocotlán de Morelos municipality.
Mexico's National Meteorological Service reported that over 440 mm of rain fell in Jacatepec, Oaxaca in a 48 hour period to 16 June 2021.
State Civil Protection said several rivers have broken their banks,
including the Mala river in the municipality of San Juan Guichicovi, and the Los Perros river in the city of Ixtepec.
Levels of the the Los Perros river jumped over 3 metres in the space of a few hours, reaching 6.8 metres on 16 June, well above the danger mark of 3.5 metres.
At least 50 families have evacuated their homes as a result.
---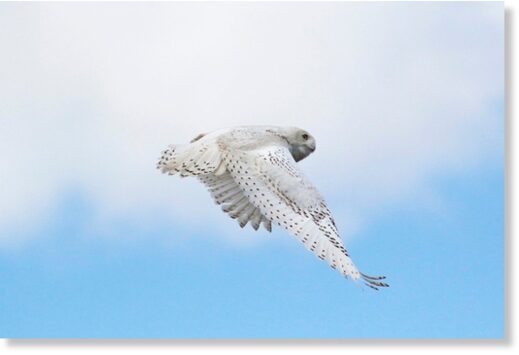 Perched high above a quiet beach scene, a snowy owl has been drawing a steady stream of birders, wildlife photographers and interested onlookers to the Drakes Island community in Wells for the past month.
"They're not usually here this late. The latest I had seen one before was early May," said Bryan Isaacs, a birder of more than 30 years who drove to Wells from New Hampshire on Wednesday to get a glimpse. "This is so rare."
The owl spends most of its day sitting on chimneys and poles in the neighborhood, its stark white feathers making it easy to spot. According to the beach volunteers working at Drakes Island, the bird-watching community has given the owl the nickname "Snowball."
Connor Hood, a beach monitor for the town of Wells, said he, too, was surprised by the owl's late stay but welcomed the excitement that it has brought to the beach community.
---
Alexander Ershov
rg.ru
Wed, 16 Jun 2021 12:59 UTC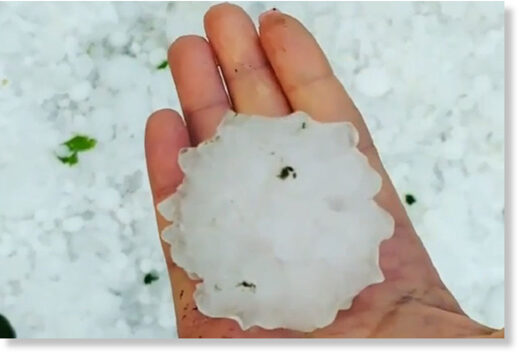 On Wednesday evening, the strongest hail took place in several municipalities of the Krasnodar Territory. A particularly powerful blow of the elements was recorded in the Pavlovsky district,
where hailstones of the size and weight of almost cobblestones fell on some settlements.
As the press service of the Main Directorate of the Ministry of Emergency Situations of Russia in the Kuban told, in the operational duty shift of the department's central control center, the EDDS of the Pavlovsky district received information that a thunderstorm front in the form of rain and
hail (about 50 millimeters) passed in the village of Novoplastunovskaya (from 18.10 to 18.40 ). As a result of the disaster, the roofs and glazing of private households (including two social facilities - a school and a kindergarten) were damaged.
---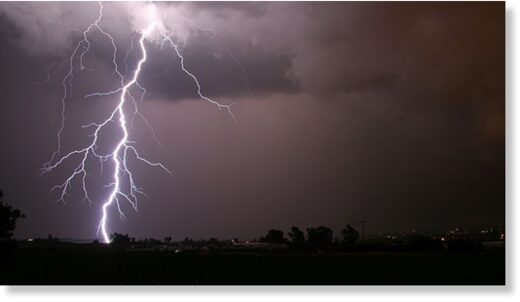 The intense rain with electric shocks claimed the lives of father and son, Cirilo Luis and Sergio Luis, 59 and 25 years old, when they returned from field work, it began to rain, so they took refuge in a small room with a roof sheet, where lightning struck.
Isaías López Ramírez, municipal president of San Nicolás Yaxe, Oaxaca, confirmed the incident that occurred last Monday night, in the jurisdiction of Ocotlán de Morelos, on the property owned by the victims.
Upon transcending this mishap, the authorities and relatives arrived at the scene, but could do nothing for the father and son, because they died instantly from the discharge of electricity.
---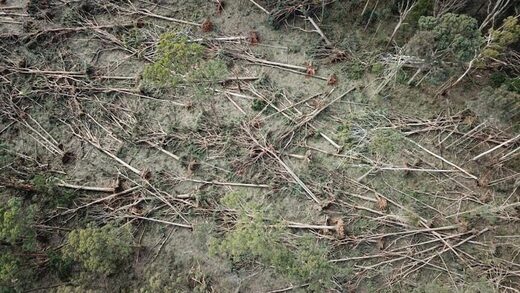 A week after ferocious winds damaged swathes of forest in central Victoria some locals are saying it is the worst storm damage they have ever experienced.
Resident Lily Langham said in the 35 years she had lived near Daylesford she had never seen anything like it.
"It looked like a logging coup," she said.
After driving through forest south of Daylesford to survey the damage, she said the one positive was hearing birds had returned to the forest.
The Bureau of Meteorology's Dr Blair Trewin said last week's storm was on a scale not seen in many decades.
The wild weather was highly unusual because of the wind direction and length of time such high winds lasted, Dr Trewin said.
"There's been 25 other times in the last 20 years when there have been wind gusts over 100km an hour [at Kilmore]," he said.
"But there's only been one case out of those 25 where winds have come from a similar direction to what they did this time."
---
Bernadette Christina
Reuters
Wed, 16 Jun 2021 13:36 UTC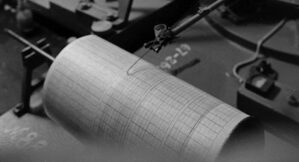 Hundreds of people near Indonesia's Moluccas islands rushed to higher ground on Wednesday after an earthquake of magnitude 6.1, fearing aftershocks and a possible tsunami.
The quake struck at a depth of 19 km (11 miles). There were no immediate reports of casualties.
Indonesia's Meteorology and Geophysics Agency (BMKG) urged people in a text message to move away from beaches and seek higher ground, noting that the warning applied especially to Seram Island.
BMKG had initially said a tsunami triggered by the movement of tectonic plates was unlikely - but then said one could still be triggered by underwater landslides, of which there would be no warning.
"If the tsunami is caused by an underwater landslide, it cannot be detected from the current early warning system," the head of BMKG, Dwikorita Karnawati,told a news conference.
---
Sushmita Panda
Sputnik
Wed, 16 Jun 2021 08:09 UTC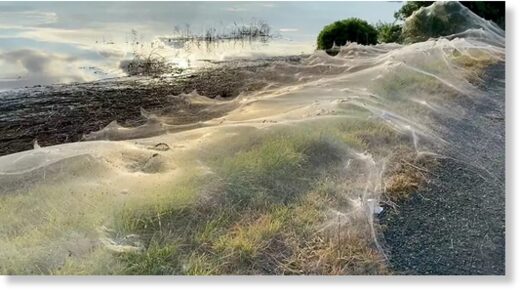 A rare phenomenon of spiders forming cobwebs is happening in several parts of Australia right now. Tens of thousands of spiders have taken over entire regions and the sight is enough to scare anyone.
Several parts of
Australia
's Victoria are enveloped with blankets of spiderwebs after flash floods destroyed the nests and habitats of many small creatures like Spider.
---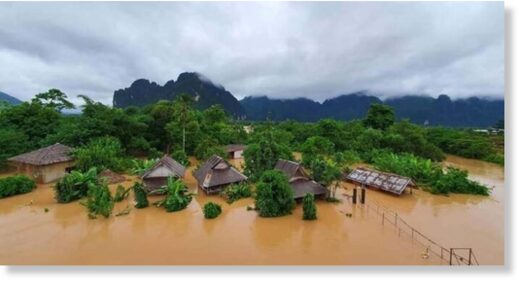 Parts of northern and central Laos have been hit by floods after Tropical Storm Koguma blew across Laos over the weekend, reports
Laotian Times.
Floods and landslides triggered by Tropical Storm Koguma have impacted residences and agricultural land in Vientiane Province, Xayaboury, Xiengkhouang, and Bokeo.
According to local reports, Pha Oudom District in Bokeo Province has seen floodwaters rise, with houses washed away. Authorities have yet to make an official report on the extent of the damage.
Meanwhile, the Nam Houng River in Xayaboury province burst its banks today, flooding rice fields and entering villages and settlements along the river.
---