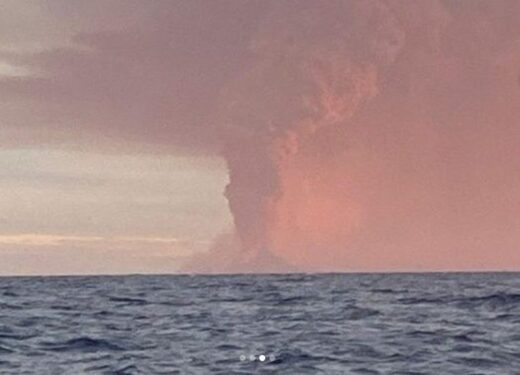 The worldwide volcanic uptick associated with the next Grand Solar Minimum is continuing. We can now add Nishino-shima volcano to the list after its ongoing effusive-explosive, high-level eruptions which started in mid-June.
Nishino-shima volcano (Volcano Islands, Japan) awoke last December after a two-or-so year quiescence. And now, on the back of June's string of 12,000 ft vulcanian-strombolian-type eruptions and active lava flows on its northern slopes, the volcano has ejected a very dense ash plume to an altitude of
27,230 ft (8,300 m)
.
Today, July 6, both the Japan Meteorological Agency (JMA) and HIMAWARI-8 satellite data have confirmed the July 4 eruption, which is considered to be
the highest ash plume of the volcano since 2013.