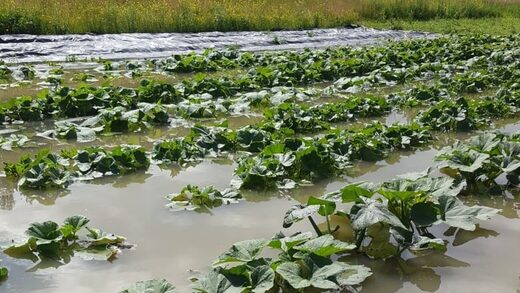 Brianna van de Wijngaard spent nearly seven hours pulling crops out from under water last weekend.
Hundreds of kilograms of broccoli, kohlrabi and cabbage were placed into a little boat, floating on top of a metre of water in her one-and-a-half-acre field.
"I just went down there and started cutting the vegetables that were ready. The rest of our crops aren't ready yet, so I couldn't do anything about those," she said.
Van de Wijngaard owns the aptly named Puddle Produce Farm in Soda Creek, B.C., located near
the Fraser River, which has been
breaching its banks and causing flooding throughout the region
.