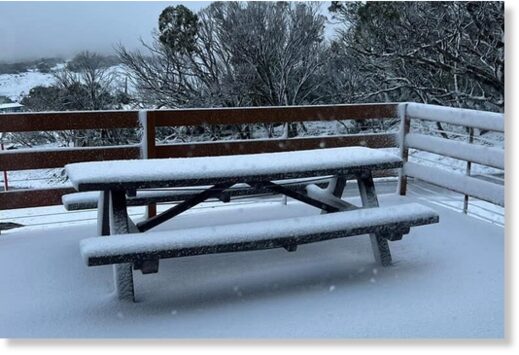 Parts of Victoria and New South Wales have shivered through the morning with snow falling in alpine areas while their northern counterparts in Queensland continue to endure a heatwave.
The overnight wintry blast left a light dusting of snow across the Victorian Alps including at Mount Hotham.
Chamber of Commerce president Steve Belli said while it was an incredible sight, it was not too unusual for snow to fall in February.
"[The weather] is a little bit unpredictable these days. You never know what's going to happen ... but it's Mother Nature, you've just got to work in with it," he said.