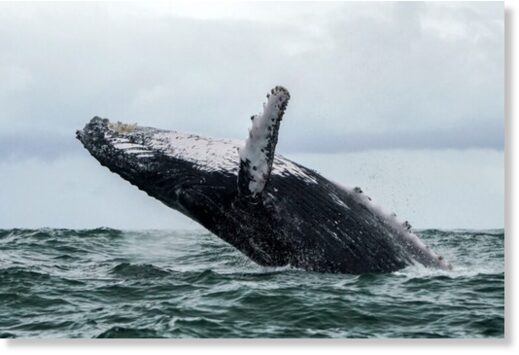 A US lobster diver thought he was going to die after getting caught in the mouth of a humpback whale before it surfaced and spat him out.
Michael Packard, 56, was diving off Cape Cod in Massachusetts on Friday and about 45ft below the surface when he found himself inside the closed mouth of the giant creature.
He spent 30-40 seconds inside it before escaping "very bruised" but otherwise unharmed.
Describing the terrifying ordeal the diver said he "felt this huge bump, and everything went dark" and initially thought he'd been attacked by a shark but then realised he couldn't feel teeth.

It then dawned on him he was in a whale's mouth. He told the Cape Cod Times: "I was completely inside; it was completely black.