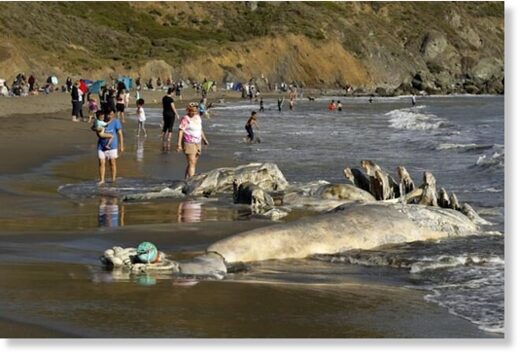 Three more gray whales have washed up dead in the San Francisco Bay,
adding to the fatal beachings
of five others in the region over the last month, including a 46-foot fin whale, scientists from the Marine Mammal Center and the California Academy of Sciences said Thursday.
In 2019, the U.S. National Oceanic and Atmospheric Administration announced it was going to investigate an unusually high number of gray whales found dead along the North American west coast. The investigation is continuing.
Although the number of dead whales may seem alarming, the numbers are actually lower than they have been the last two years, said Michael Milstein, an NOAA spokesman.