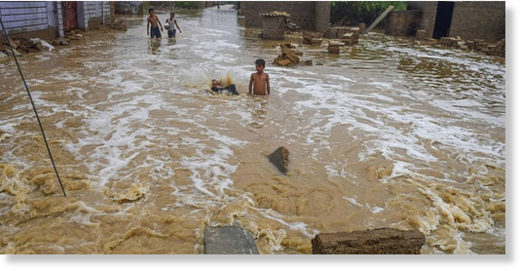 As the torrential rains coupled with wind storms and light floods continued lashing various cities of the country,
at least 11 persons including children and women were killed in roof collapse and electrocution incidents in Khyber Pakhtunkhwa and other areas of the country during the last 48 hours.
Eight houses were damaged in different parts of the province and standing corps were also destroyed in some parts as the Provincial Disaster Management Authority issues flood alert.
According to reports the rooftop of a house collapsed in Jalala area of Mardan during windstorm and rainfall leaving two children dead, while four other persons sustained injuries in the incident.
Likewise reports poured in of more casualties in various districts of KP where four more people dead while roof tops of the houses, mostly in slum areas, caved in.