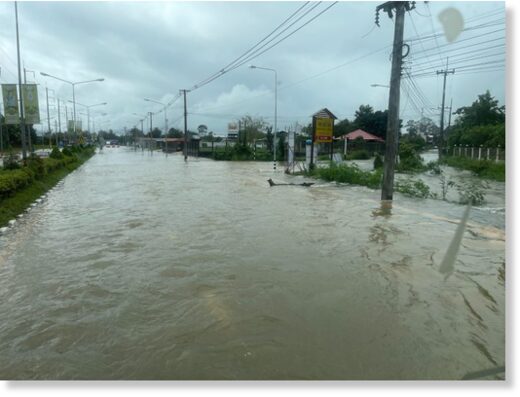 Disaster authorities in South East Asia report that heavy rain from Tropical Cyclone Noru has caused severe flooding and landslides across parts of Vietnam and Thailand after previously causing widespread damage and flooding in the Philippines.
Vietnam
Before the storm struck in Vietnam as many as 327,937 people had been pre-emptively evacuated
across the provinces of Thua Thien Hue, Danang, Quang Nam, Quang Ngai and Bình Định.
Vietnam's Disaster Management Authority (VDMA) reported wind damage in the provinces and cities of Thua Thien Hue, Da Nang, Quang Nam, Quang Ngai, Binh Dinh, Kon Tum and Gia Lai from 28 September. Roofs were ripped from houses and areas were left without electricity.