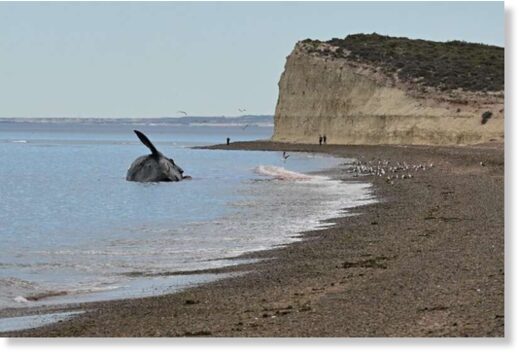 A string of whale deaths in recent days in southern Argentina have worried scientists, who think a micro-algae could be to blame.
From September 24 to October 2, at least 13 southern right whales died in the Nuevo Gulf close to the Valdes Peninsula in Argentine Patagonia, an area that is a sanctuary and breeding ground for the huge mammals, the Whale Conservation Institute (ICB) said.
Authorities have started performing autopsies on the whales that have been recovered and have begun testing the water and mollusks "to determine the presence of possible biotoxins linked to the proliferation of harmful algal blooms known as red tides," said whale program coordinator Agustina Donini in an ICB statement released Monday.