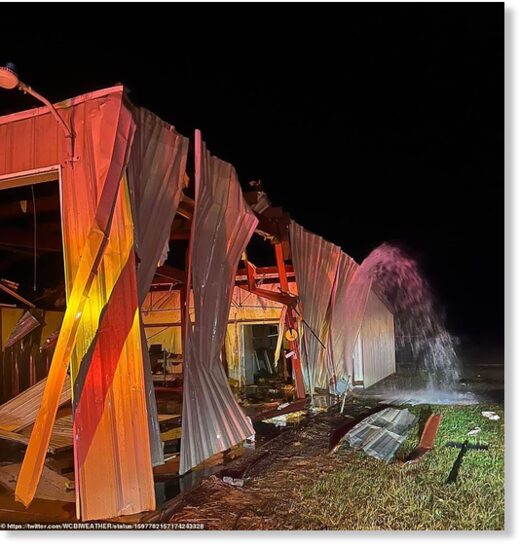 Tornadoes and huge thunderstorms barreled across Louisiana, Mississippi and Alabama late Tuesday and into Wednesday morning,
sending millions hunkering down for cover overnight as Southern states were hit by 23 tornadoes.
The National Weather Service (NWS) confirmed that tornadoes hit the ground in Mississippi on Tuesday evening and Alabama was in the path of the storms during the overnight hours,
leaving severe damage and at least two dead in Montgomery.
Several homes have been destroyed, thousands of people have been left without power, and a Mississippi church is now missing its steeple as forceful winds, torrential storms, and tornadoes tore threw.