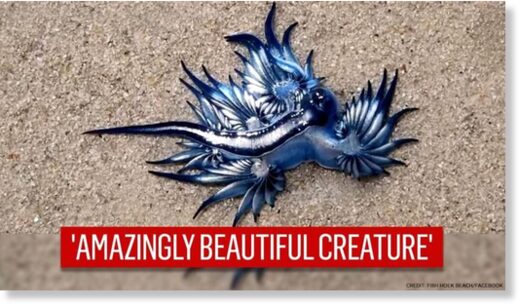 Dozens of strange blue dragon-like sea creatures have washed up on a beach near Cape Town in South Africa.
The animals appear to be
Glaucus atlanticus,
a type of sea slug that is also known as the sea swallow and the blue angel among other nicknames.
The creatures were found on Fish Hoek Beach, where they were photographed by Maria Wagener, who runs a
Facebook page
about the shore and its sealife.
Ms Wagener said she found around 20 on the beach, adding that she had never seen the creatures before, despite living near the beach for most of her life.