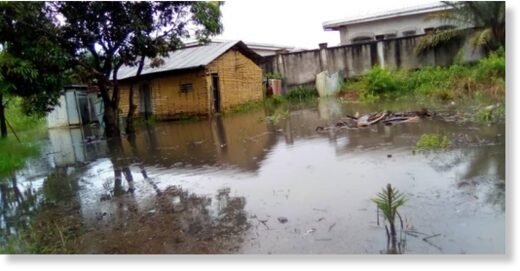 At least 15 people have died, 9 are missing and thousands have been displaced
after weeks of flooding
in Congo-Brazzaville (also Republic of Congo).
Congo-Brazzaville's ministry of Social Affairs (Ministère Des Affaires Sociales Et De L'action Humanitaire) reported flooding in parts of Likouala Department from early September this year.
Further heavy rain has been reported since then, intensifying from mid- to late November. In response to the disaster the government declared a state of emergency on 29 November 2021.
Flooding was reported along the main rivers in the central and northern departments of Likouala, Sangha, Cuvette and Plateaux. Heavy rain also caused damage and flooding in the cities of Pointe-Noire in the south, and the capital Brazzaville.