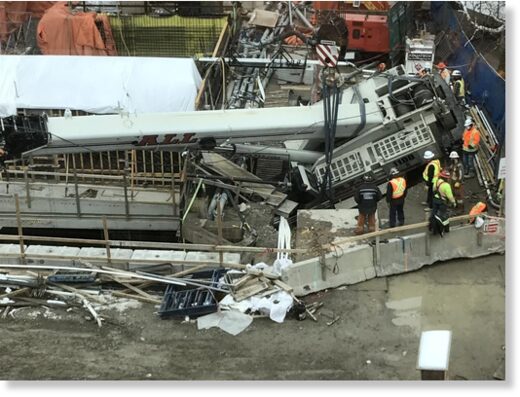 A mobile crane working on the Eglinton Crosstown LRT collapsed into the ground on Monday evening.
The incident occurred at Eglinton Avenue East and Mount Pleasant Road around 6 p.m.
Toronto Fire said the crane operator was not injured, while another worker suffered a minor injury.
On Tuesday, Metrolinx spokesperson Anne Marie Aikins said the injured worker slipped and bruised his knee and has been released from hospital.