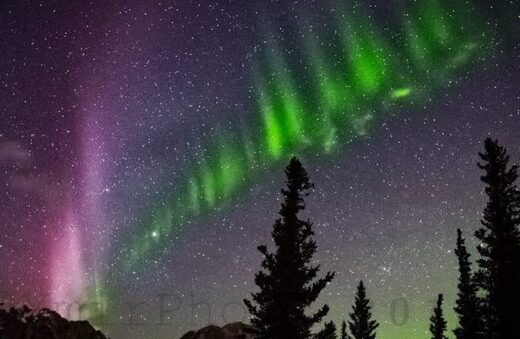 Just when you thought "STEVE" couldn't get any weirder, a new paper published in the journal AGU Advances reveals that the luminous purple ribbon is often accompanied by green cannonballs of light that streak through the atmosphere at 1000 mph.
[Below is an abridged version of Dr. Tony Phillip's excellent article-the full version of which is available at spaceweatherarchive.com, dated November 22, 2020.]
STEVE (Strong Thermal Velocity Enhancement) is a relatively
recent discovery
, first spotted and photographed by Canadian citizen scientists around 10 years ago
.
It looks like an aurora, but it is not
. The purple glow is caused by hot (3000 °C) rivers of gas flowing through Earth's magnetosphere faster than 13,000 mph. This distinguishes it from auroras, which are ignited by energetic particles raining down from space.
"Citizen scientists have been photographing these green streaks for years," says Joshua Semeter of Boston University, lead author of the new paper. "Now we're beginning to understand what they are."