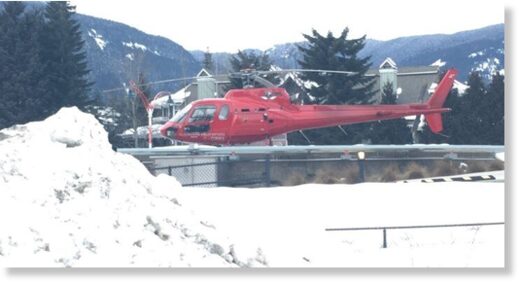 A skier is dead and two others are injured after getting caught up in backcountry avalanches Friday afternoon.
Authorities initially said an avalanche struck around 3:20 p.m. in the Poop Chutes area, sweeping up at least four skiers, one of whom was not hurt.
Mounties later clarified that there were actually two avalanches. The one in the Poop Chutes area involved three skiers, while the other was on Spierhead Glacier and seriously injured one person.
Members of the Whistler RCMP detachment, Whistler Blackcomb ski patrol and Blackcomb Helicopters were dispatched to the area with avalanche technicians and search dogs to check for other victims.
Anyone who knows of a skier or snowboarder who was nearby and is "overdue" should contact Whistler RCMP, authorities said.