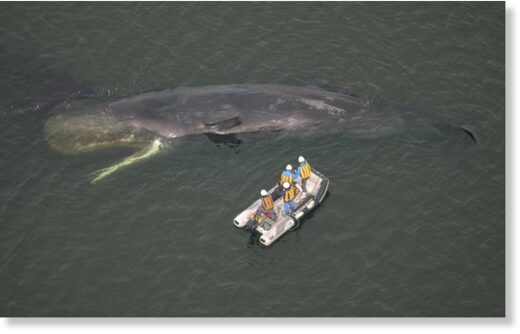 A sperm whale spotted near the mouth of the Yodo River in Osaka last week, that was subsequently confirmed dead, will be sunk off Osaka Bay, the city mayor said Tuesday.
Ichiro Matsui told reporters that he hopes the disposal, which entails removing built-up gas from the animal's carcass to prevent an explosion before moving it by ship, will be completed within the week.
There was talk of temporarily burying its body on land to reduce it to a skeletal specimen for a museum, but the mayor said there had been no requests.