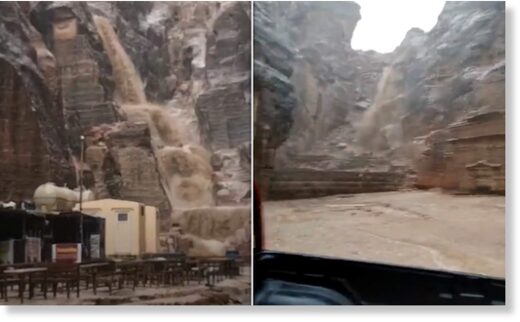 The ancient rock city of Petra has been flooded after a freak rainfall lashed the archaeological site, forcing evacuations.
Water from nearby mountains in Jordan gushed into the iconic rose-red city which has been standing for 2,000 years.
An estimated 1,700 tourists and locals were ordered to evacuate the area for their safety, after 13 were killed in similar flooding at the site in 2018.
Footage from Jordan's most-visited tourist attraction 150 miles south of Jerusalem shows a river of water pouring into the gorge into the entrance of the Petra temple as panicked tourists flee.