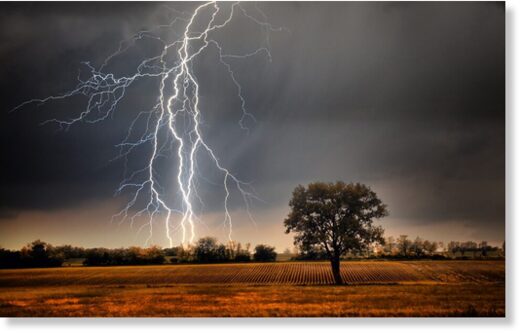 Six people died after struck by lightning as heavy rains coupled with thunderbolts lashed parts of Bihar since Friday evening, even as
Patna recorded 150 mm of rainfall, its highest single-day rainfall in June
that left large parts of the state capital inundated, including the assembly building and the residence of deputy chief minister Renu Devi.
On June 20, 1997, Patna had recorded 205.4 mm of rainfall, its highest to date, according to the meteorological department.
The state's disaster management department (DMD) confirmed death of six people due to thunderbolts across the state. As per its control room, two people died each at Muzaffarpur and Sheikhpura and one each at Sitamarhi and Lakhisarai till 5 pm.
Patna Meteorological Centre has also issued a yellow colour warning for thunderstorm activities till June 30 across the state.
Weatherman Zeeshan Ansari, said, "Patna witnessed unprecedented high intensity rain and thunderstorm activities during early hours on Saturday.
Rise in temperature in southern districts, presence of humidity in atmosphere and cyclonic circulation resulted into intense lightning activities."