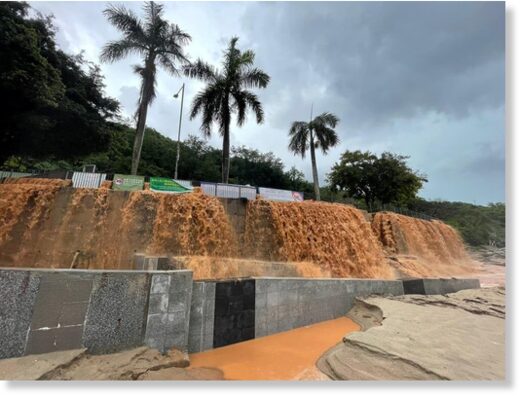 One person was killed in a road accident, flights were delayed, and schools, court hearings and vaccination drives were briefly suspended after the Hong Kong weather department issued the year's first "black rainstorm" warning alert on Monday.
The pounding rain led to a fatal accident in the Sheung Shui town in the north district of Hong Kong, killing the driver of a bus. The driver lost control of the vehicle and slammed it into the tree as the roads were slippery following rainfall, police said. No passenger was on board during the accident.
Heavy torrential rains lashed parts of Hong Kong, triggering landslides in many places which led to traffic and suspension of activities.
Hong Kong Stock Exchange announced it will halt its trading for the morning session on Monday until the highest "black rainstorm" weather warning is cancelled.
Hong Kong Exchanges and Clearing Limited (HKEX) said in a statement that all its major products and derivatives markets (including Stock Connect trading) will resume trading in the afternoon after the warning alert was downgraded.