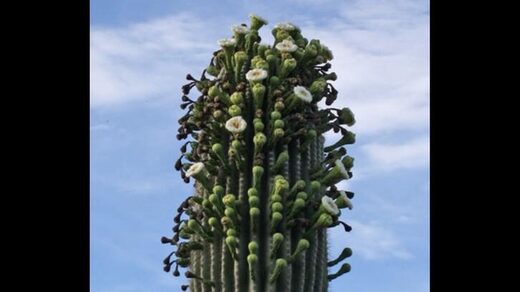 A hint of crazy things to come may be playing out in the Arizona desert — and it involves a giant species of cactus.
Saguaros, which can
live for centuries
and grow to nearly 80 feet, have erupted in spring
blooms that are spreading
far beyond the norm.
It's almost as if the plants are breaking out in a rash of blooms.
This is happening in the Sonoran Desert and experts suspect it may be an example of how the warming environment is impacting even the oldest of plants.