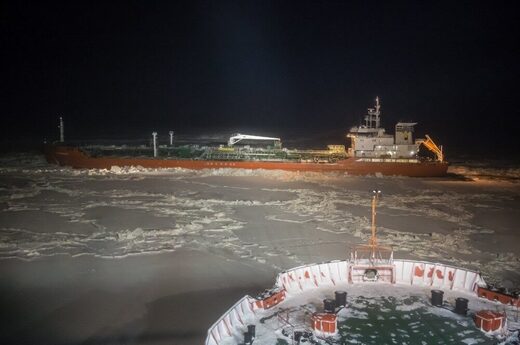 Comment:
Although SOTT picked up this story when the drama
began
back on the 8th of November, unsurprisingly it has gone largely unreported by the mainstream, global-warming/climate-crisis propaganda press, and the first part of this update is actually from 10 days ago, with more recent developments below.
District authorities in the Russian Far East have decided to commission two icebreakers to aid the vessels currently ice-locked
in the East Siberian Sea
.
The nuclear-powered
Yamal
is due to arrive in the region by 20th of November, while the diesel-powered
Novorossiisk
will arrive by 15th
of November, regional authorities in Chukotka
inform
.

Comment: Note the ships aren't relying on 'green' energy to get the job done.


In addition will be sent the rescue vessel
Spasatel Zaborshchikov
.