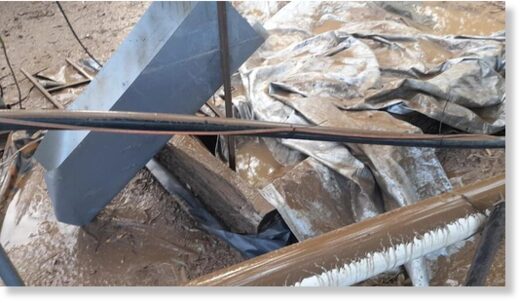 For the second time in eight months, Clive Nesbitt has lost everything.
Several emergency alerts for flash flooding were issued at The Gemfields in Queensland's Central Highlands between 8pm and midnight last night.

In the past 48 hours, an average of 150 millimetres fell throughout the catchment, but falls of up to 270mm were recorded near Theresa Creek.
Some residents in Rubyvale and Sapphire evacuated before alerts were issued, but Mr Nesbitt only managed to flee his place as it was inundated.