Earth Changes
Chave weather
YouTube
Sun, 28 Mar 2021 07:46 UTC
---
Lauren Meyers
wvlt.tv
Sun, 28 Mar 2021 13:07 UTC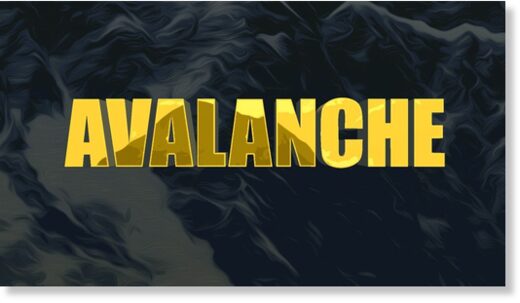 A woman has died in an avalanche near Matanuska Glacier, between Palmer and Glennallen Saturday.
Alaska State Troopers identified the victim as 40-year-old Erin Lee of Fairbanks. Officials say she was a skier that got caught in the avalanche.
Just after 12 p.m. on Saturday, AST received a report of an avalanche. Lee was taken to an area hospital where she was pronounced dead.
Next of kin has been notified.
---

A landslide at the Middle Rhine Valley near Kestert has blocked the underlying railway,
with no traffic possible the entire week. On Monday 15 March 5,000 cubic metres of stones and rubble came down, not only affecting the rails but also blocking part of the B42 federal highway
between Kamp-Bornhofen and Kaub. Currently, geologists and special forces are securing the area and unblocking the way for transportation.
European rail freight is heavily impacted by the landslide, as it disrupts traffic though Europe's most heavily used freight line
: the Rhine-Alpine corridor. According to reports from the site, freight traffic diverts through the left bank of the Rhine using the Bingen route. However, this is not enough since long-distance trains are excluded from this diversion, a situation that also affects the bustling Genoa-Rotterdam route.
Comment:
It's likely that this landslide is correlated with the extreme
flooding
and
drought
that Europe has seen in recent times, as well as being part of an overall uptick in geologic and seismic events that's also seems to be correlated with the rise in landslides and sinkholes.
However, it's particularly concerning that Europe's busiest freight line is now out of service, because, over in Egypt, the Suez Canal, which is a critical shipping lane for the distribution of goods is also out of service due to a ship becoming stuck:
Strange Sounds reports of
another
landslide that occurred in Germany just a few weeks before. Investigators state that the area, a former mine, was being worked on because it was known to be unstable, but, bearing in mind the above, one wonders if it's related to the general uptick in these kinds of events:
On Thursday 11 March 2021, a large landslide occurred on the banks of an abandoned and flooded open case coal mine site at Knappensee in eastern Germany [...]

This bank had been undergoing work recently and was a site with known geotechnical problems. The unslipped areas in the image above have little or no vegetation, suggesting engineering works since the last growing season. [...]
See also:
Sinkholes: The groundbreaking truth
Also check out SOTT radio's:
---
Richard Davies
Floodlist
Mon, 29 Mar 2021 10:49 UTC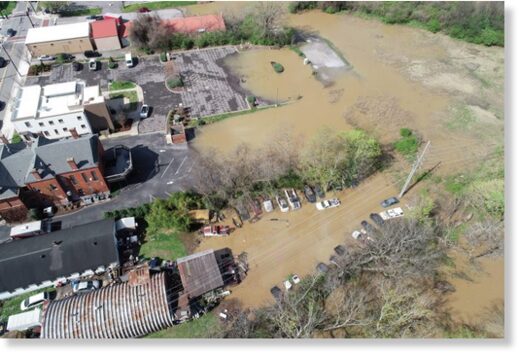 At least 4 people have died after flash floods and severe weather swept through parts of Tennessee USA on 27 March 2021.
State authorities said that severe weather crossed Tennessee on 27 March, bringing two rounds of heavy rain, high winds, flash flooding and tornado warnings. "The mostly localized impacts of the severe storms included flooding of homes and businesses, scattered structures damaged, closed roads, downed trees, and power outages," the government of Tennessee said.
NWS Nashville reported 8.65 inches (219.71 mm) of rain in Franklin between 27 and 28 March and 7.01 inches (178 mm) at Nashville International Airport.
---
Bob Yirka
Phys.org
Fri, 26 Mar 2021 07:06 UTC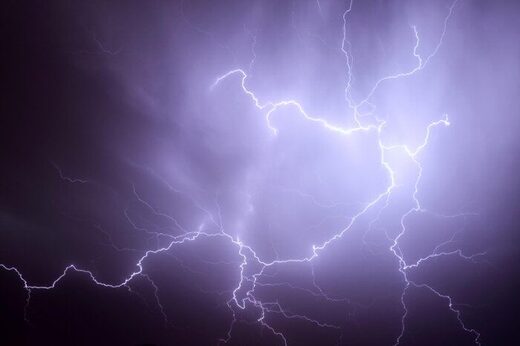 A combined team of researchers from the University of Washington and the University of Otago has found that lightning strikes in the Arctic have been rising dramatically over the past decade. In their paper published in the journal
Geophysical Research Letters,
the group describes their study of data from the World Wide Lightning Location Network (WWLLN) and what they found.
Lightning is much less common in colder parts of the planet — the chill is less conducive to the humidity required for electrically charging ice crystals in clouds.
In this new effort, the researchers found that for one cold region, the number of
lightning strikes
has been increasing dramatically as average air temperatures rise due to global warming.
Notably, prior research has shown that temperatures are rising approximately three times faster in the Arctic than in the rest of the world.
---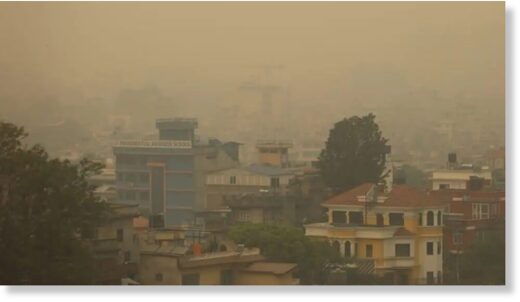 A thick layer of smoke diminished visibility in Nepal's Kathmandu and different cities on Friday (March 26) as 54 districts reported wildfires within the nation.
In response to the Meteorological Forecasting Division (MFD), a complete of 54 districts are actually engulfed by a forest hearth that's emitting smoke into the airspace of the Himalayan Nation that has resulted in a dip within the Air High quality Index (AQI).
As per the MFD, Chitwan, Parsa, Bara and Makwanpur are severely affected. All through Friday afternoon, the AQI of Kathmandu remained hazardous with Pm 2.5 index standing at 303.89 mg/m3.
The flights, each home and worldwide, have been both stored on maintain, diverted, and in some instances, have been cancelled because the Worldwide Airport in Kathmandu was compelled to be closed for about 4 hours as a result of a drop in visibility.
---
Jonathan Amos
BBC
Sun, 28 Mar 2021 11:56 UTC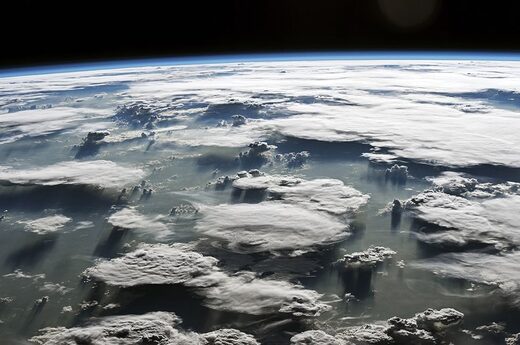 We've all seen those majestic anvil storm clouds that form on a hot summer's day, but what do you think is the temperature right at the very top?
It's very cold, obviously; at high altitude it is well below freezing.
But would you be surprised to learn it is sometimes below even -100C?
Indeed, scientists have just published research showing
the top of one tropical storm cloud system in 2018 reached -111C
. This is very likely a record low temperature.
Comment:
That we are experiencing a significant shift in conditions on our planet can be seen in the numerous, varied and unusual phenomena in our skies:
Also check out SOTT radio's:
---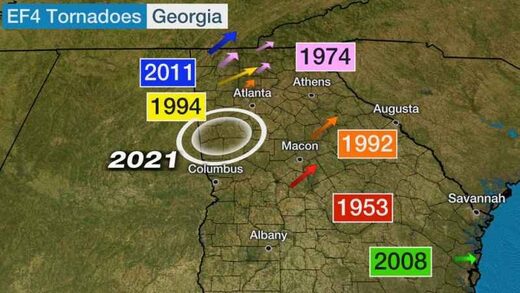 Friday morning's EF4 tornado in Coweta County, Georgia, was the strongest tornado to hit the state in almost a decade and only the 10th EF4 or F4 tornado to tear through the state since 1950.
Prior to Friday's tornado, the most recent EF4 tornado occurred in the 2011 Super Outbreak, which brought hundreds of tornadoes to the Deep South.
Less than 0.5% of tornadoes in Georgia reach "violent" strength, those of EF4 or EF5 magnitude. EF4 tornadoes hit Georgia roughly once in a decade. Most violent tornadoes have occurred early in the year and in the northern portion of the state.
In all, the state has seen more than 2,000 tornadoes since 1950.
Friday's tornado struck the west-central Georgia community of Newnan, a town of more than 40,000.
---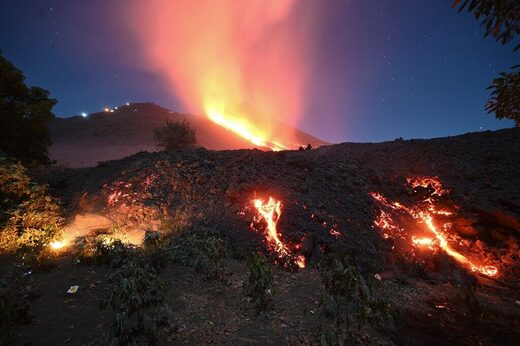 The Pacaya volcano close to Guatemala's capital is maintaining "high levels" of activity with strong eruptions, ash clouds and rivers of lava spewing out, officials said on Friday.
The 2,500-meter (8,200-foot) volcano that lies 25 kilometers to the south of Guatemala City has been erupting for 50 days, damaging plantations in the path of the
lava
.
Pacaya is expelling ash up to 500 meters from its crater, located 2.5 kilometers southwest of the cone, the vulcanology institute said in a statement.
Falling ash was registered in the El Rodeo and El Patrocinio communities, the institute said, adding that "the
volcanic activity
is considered at high levels."
The activity has produced a lava flow 2.2 kilometers long on the west flank of the volcano.
---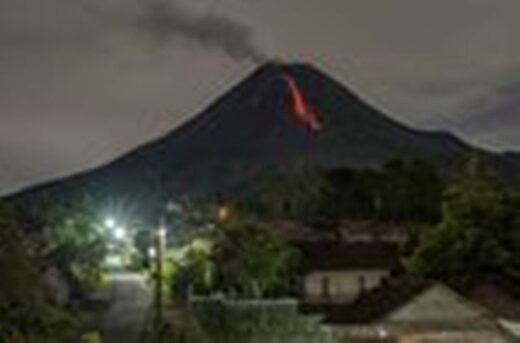 Indonesia's most volatile volcano was erupting again Saturday, releasing plumes of ash high into the air and sending streams of lava and debris down its slopes. No casualties were reported.
An avalanche of rocks spilled down Mount Merapi's slopes before dawn and clouds of hot ash shot 200 meters (656 feet) into the air as the mountain groaned and rumbled, said Hanik Humaida, the head of Yogyakarta's Volcanology and Geological Hazard Mitigation Center.
The volcano unleashed hot clouds of ash at least eight times since the morning as well as a series of pyroclastic flows — a mixture of rock, debris, lava and gasses — that had reached nearly 2 kilometers (1.2 miles) down its slopes, Humaida said.
The 2,968-meter (9,737-foot) high volcano is on densely populated Java island near the ancient city of Yogyakarta. It is the most active of dozens of Indonesian volcanoes and has repeatedly erupted recently.
---