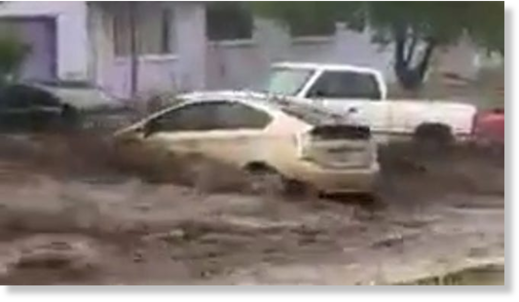 Footage posted on social media showed cars being washed away during flash flooding in Arizona, as areas of the state were hit with heavy rain for the second day in a row.
One video, shared on Twitter by local meteorologist Ian Schwartz, showed a silver Toyota Prius getting carried down a residential street in Flagstaff, Arizona, by intense floodwaters on Wednesday morning.
The footage was shared with Schwartz by Flagstaff resident Taylor Landy, who told the
Arizona Republic
that she shot the clip from inside her garage, which was spared from the floodwaters during the heavy rain.