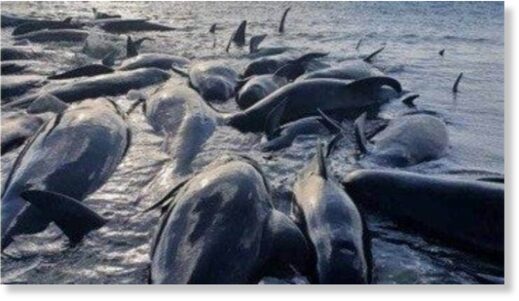 Thirty-three stranded pilot whales have died after almost 50 were found stranded in the Parengarenga Harbour, in the Far North.
Department of Conservation (DOC) staff, along with local iwi Te Aupōuri, Ngāti Kuri and NgāiTakoto, responded to the mass stranding of 49 whales on Saturday.
A DOC spokeswoman said by the time teams arrived, 14 of the whales were already dead, and an attempt to re-float the surviving whales was made at high tide.
By Sunday, 16 of the whales had been successfully re-floated and ushered out of the harbour into open water, the spokeswoman said, but 33 had died.