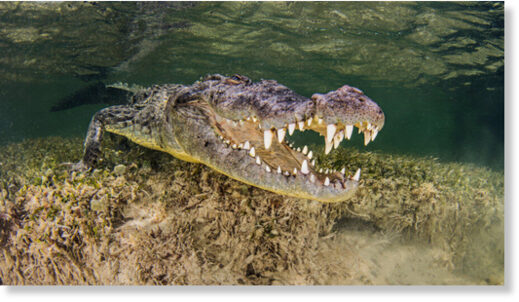 Two British women are recovering from a crocodile attack in a lagoon along Mexico's southern Pacific coast, an official said Wednesday.
The two women, apparently sisters, were visiting the Manialtepec lagoon near the surf and beach destination of Puerto Escondido in the state of Oaxaca when the attack occurred late Sunday, according to Said Silva, the head of the local civil defense office.
The lagoon is known for its stands of mangroves and for brackish waters that turn bioluminescent at some times of the year.
Silva said witnesses told officials that the two Britons were swimming when one was attacked by a crocodile. The second woman was injured trying to assist the first.