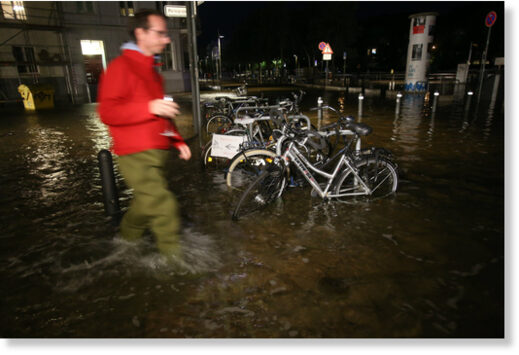 A clean-up is underway on Thursday after severe storms in the northern part of the country.
Water levels rose significantly in coastal areas of Germany due to storms and severe rain on Wednesday.
In Mecklenburg-Western Pomerania, flooding reached its peak on Wednesday evening. It brought water levels to almost 1.40 metres above normal,
said meteorologist Stefan Kreibohm from the weather station at Hiddensee.
In Schleswig-Holstein, the Trave river in Lübeck and the district of Travemünde rose to around 6.26 metres. This resulted in flooding at the Obertrave in the old town of Lübeck and parts of the promenade in Travemünde. According to the Waterways and Shipping Office, the normal water level is five metres.