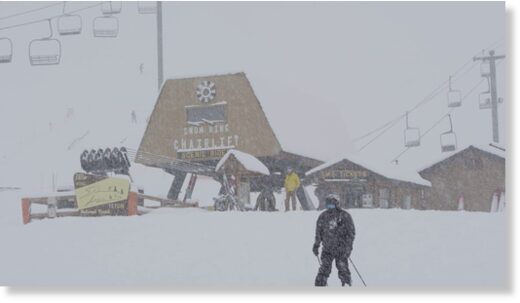 A series of powerful winter storms brought heavy snowfall to the Tetons over the past week. Through the first week of November, snow cover in the mountains was very light, but that changed in a hurry over the past seven days.
From November 9 through 16, the Rendezvous Bowl Plot at Jackson Hole Mountain Resort recorded 60 inches of snow, and if you go back to November 7, that total expands to 68 inches. The Rendezvous Bowl Plot eclipsed its average November snowfall (which is 59 inches) in just one week.

Heavy snow fell in the valley as well, with one-week totals ranging from 1-2 feet. Impressive for mid-November!