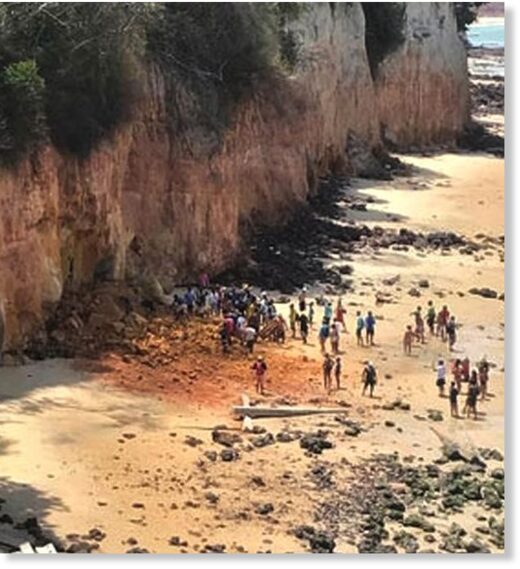 A whole family was tragically killed when a cliff collapsed on top of them while they were enjoying the afternoon on the beach.
A young couple, their seven-month-old baby and their pet had no time to escape when the cliff came down on Tuesday.
The mum had reached for her son and had wrapped her body around him to protect him as the debris started falling in Pipa Beach in Tibau do Sul, in the north-eastern Brazilian state of Rio Grande do Norte.
But before they could flee the beach, the cliff came tumbling down and crushed the entire family, the
Daily Star
reports.