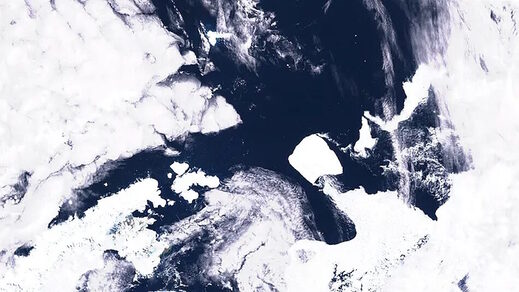 Iceberg A23a is nearly 1,500 square miles in area and weighs about a trillion metric tons
The
world's largest iceberg
has moved for the first time in 30 years after finally freeing itself from the ocean floor near Antarctica — and it could end up causing problems for wildlife.
Iceberg A23a "calved," or fell off the greater glacier on the continent, from the western side of the Ronne Ice Shelf and floated in the Weddell Sea before it ended up caught on the ocean floor in 1986. The piece of ice, at a size of 1,500 square miles and weighing nearly a trillion metric tons, is about three times the size of New York City.
The size makes it the world's largest iceberg in the world, only briefly losing the title to iceberg A76 before that iceberg split into three fragments.