Earth Changes
Unbelievable Events
YouTube
Fri, 07 May 2021 17:03 UTC
---
News Call
YouTube
Fri, 07 May 2021 12:59 UTC
---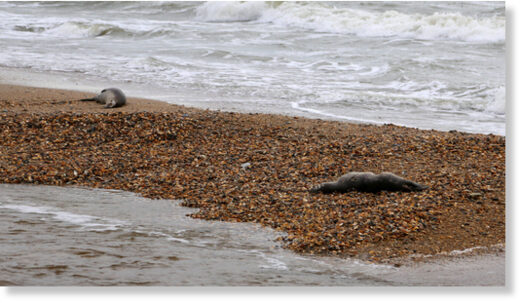 At least 170 endangered seals have washed up dead over the course of several days on the shores of the Caspian Sea in Russia's republic of Dagestan, according to researchers.
"These are the dead animals that we saw, photographed and whose GPS coordinates we noted," Viktor Nikiforov of the Moscow Marine Mammals research centre told the AFP news agency on Thursday.
Images shared with the AFP showed several seal carcasses washed up on the beach.
The deaths may have been caused by "industrial pollution, fishing or poaching when seals get caught in the nets", Nikiforov said.
---
---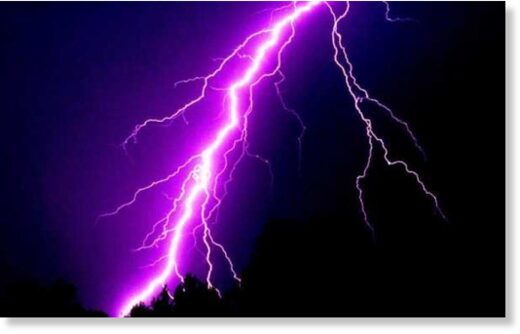 Four members of a family were killed, while two others injured after being struck by lightning in Chhattisgarh's Korea district, police said on Friday.
The incident took place on Thursday evening, when the victims, including three sisters, were at their paddy field near Bichhli village under Kelhari police station area, an official said.
The deceased include Jailal Khairwar (45), his two daughters Pramila (20) and Subhadra (15) and son-in-law Bhupendra (25), he said.
Khairwar's son Surajbhan and daughter Budhhi sustained burn injuries in the incident, the official added.
On being alerted, a police team rushed to the spot and bodies were sent for post-mortem, he said, adding that the injured are undergoing treatment at the district hospital in Baikunthpur.
Source:PTI
---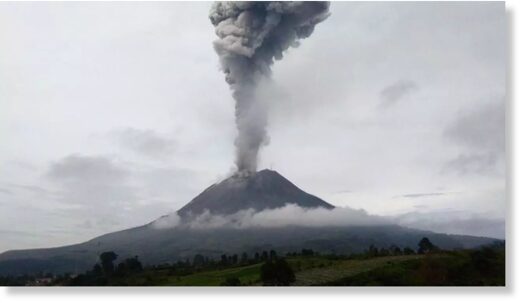 Indonesia's Mount Sinabung erupted on Friday, spewing a massive column of smoke and ash up to 2,800 metres into the sky.
The volcano in North Sumatra province started belching ash and volcanic material at 9 am and the eruption lasted almost six minutes, a local geological agency said.
Images showed a thick column of ash spewing from the inside of Sinabung towards the east.
---
Xinhua
Fri, 07 May 2021 19:13 UTC
---
All About Lapland
YouTube
Thu, 06 May 2021 11:36 UTC
---
---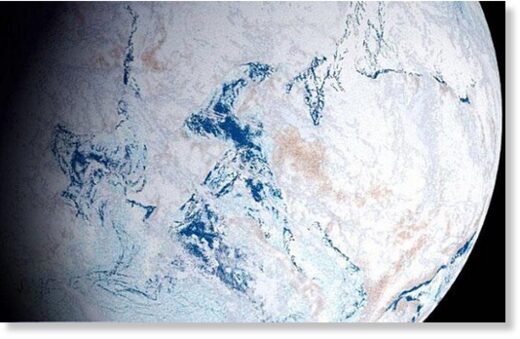 Experienced data analyst, 10-year Wall Street veteran, and self-proclaimed "Mrs. Smarty Pants,"
Zoe Phin of phzoe.com
crunches the data on GLOBAL SNOWFALL and reveals a surprising trend (surprising to the alarmists, at least).
Zoe was curious to know what the global snowfall trend was in this era of "extreme global warming."
"Luckily," she writes, "NASA covertly provides us with all the necessary data to figure this out."
Zoe downloaded all available monthly images from 1980 to 2020 (inclusive), such as the one shown here:
---