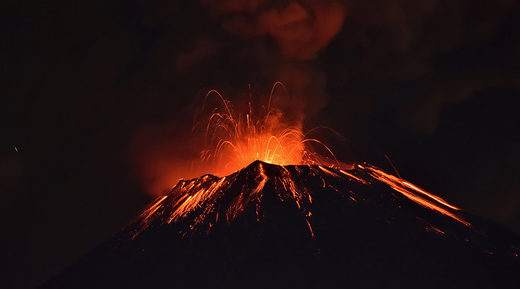 Mexico City is still recovering from the 7.1 magnitude earthquake that killed over 200 people and devastated the capital, but many fear the increase in seismic activity may trigger the nearby volcano Popocatépetl.
A series of explosions and minor eruptions took place this week, putting citizens of the neighboring city of Puebla on alert as ash rained down over the city, with the seismic activity causing river waters to rise for a period.
CENAPRED, the official disaster monitoring agency in Mexico,
reports
that
between October 5 and 6, a total of four major explosions were registered at the volcano.
The agency also recorded a minor earthquake of 3.0 magnitude on October 5.