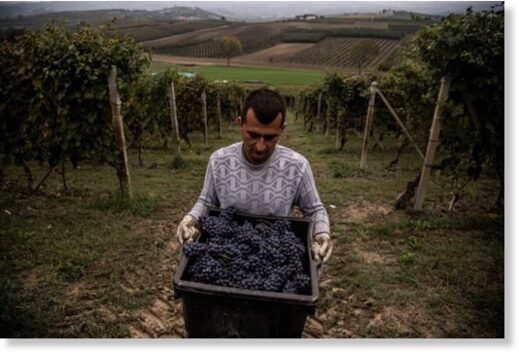 Italian wine production dropped by nine percent in 2021, new figures show, as winemakers across the country continue to suffer the effects of extreme weather.
According to the latest preliminary figures published by the International Organization of Vine and Wine (OIV) and shared by the agricultural association Coldiretti, global wine production is set to drop to 250.3 million hectoliters in 2021, seven percent below the average for the past 20 years.
This is the third consecutive year that the world's total wine production will fall below average levels, highlights Coldiretti, with the 2021 harvest just above an all-time low of 2017.
The OIV shared its data at the COP26 climate conference in Glasgow, where world leaders are currently meeting to discuss strategies to combat the effects of the climate crisis.