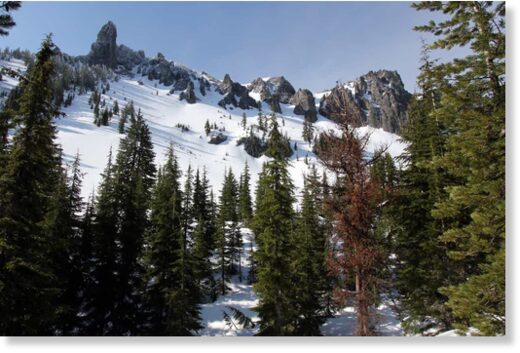 A snowboarder died after an avalanche south of Bend, Oregon, at Paulina Peak Wednesday afternoon.
Deschutes County Sheriff's Sgt. Jason Wall told
KTVZ
that a person had died several hours after a call for help was received by dispatchers.
Three snowboarders had used snowmobiles to reach the area and were snowboarding down the 7,984-foot (2,433-meter) peak, located east of La Pine and the highest point on the Newberry Volcano, when the avalanche happened, according to Wall.