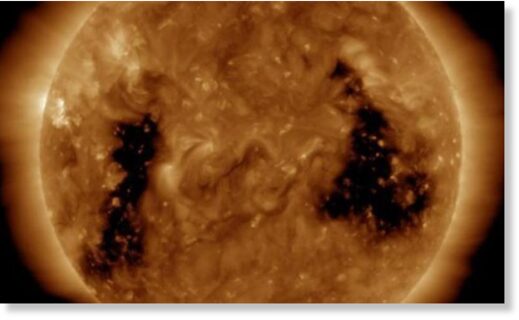 According to NOAA's Space Weather Prediction Center (SWPC), G1-class geomagnetic storm is forecast to impact the planet on January 15.
In the latest update from the SWPC, they say the area of impact will primarily be poleward of 60 degrees Geomagnetic Latitude. In this region, weak power grid fluctuations can occur on Earth
. In space, minor impact on satellite operations are possible. Elsewhere, Mother Nature may light up the skies more south than usual; aurora could be visible at high latitudes across the northern tier of the United States, such as northern Michigan and Maine.
"Enhanced conditions are expected late on January 15 as a recurrent, negative-polarity coronal hole high speed stream (CH HSS) becomes geoeffective," said the SWPC in their latest Forecast Discussion.