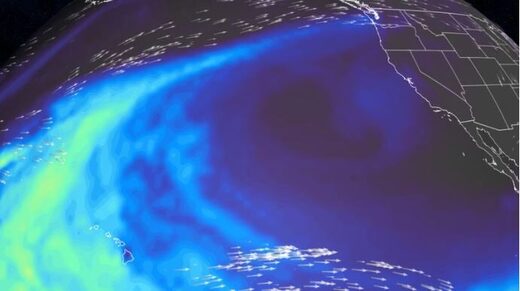 An atmospheric river event known as the "Pineapple Express" is forecast to bring a prolonged period of wet weather and the potential for avalanches to Washington and Oregon beginning Sunday.
The effects from rain and considerable mountain snow will be felt through early this week. With the ground already saturated from previous storms, flooding is possible even from the few inches of rain the storm is forecast to produce.
Avalanche warnings have been issued for much of the Cascades across Washington ahead of this heavy snow. A "high" avalanche danger warning (level 4 out of 5) has been issued for Sunday by the
Northwest Avalanche Center
. Large natural avalanches are possible even at lower elevations.
Avalanches have killed 30 people across the United States this winter season, according to the
Colorado Avalanche Information Center
.
"This will mark the beginning of a wet period across Western Washington, as the southern periphery of the Atmospheric River will affect the region before it shifts southward over the area Monday," the National Weather Service office in Seattle
warned Saturday
.