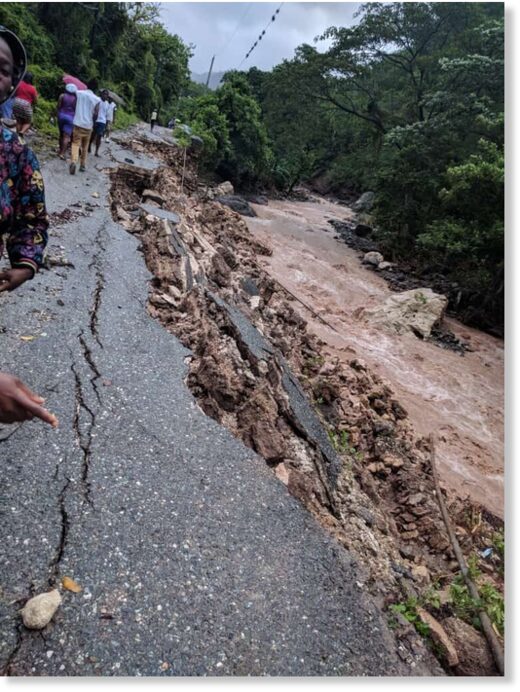 Over the weekend, Jamaica was pounded by heavy rain associated with Tropical Storm Zeta which led to
two fatalities, many roads destroyed, residents displaced
and calls from locals urging the government to address the concerns over the island's poor infrastructure.
The severe weather began on Friday, October 23, when the Meteorological Service issued a flash flood warning for low-lying and flood-prone areas including St Andrew. The heavy rains resulted in two fatalities after a house was swept away in Shooters Hill, St Andrew. The bodies of the father/daughter duo, Romeo Leachman and his 15-year-old daughter Saneeka Leachman, were found under the remains of his house which was swept away in a landslide.
The conditions continued over the weekend but the bulk at the destruction was done on Sunday when a flash flood warning was issued for all parishes and almost
an entire day of rain caused flooding across the island and forced many residents to evacuate their homes and find shelter.