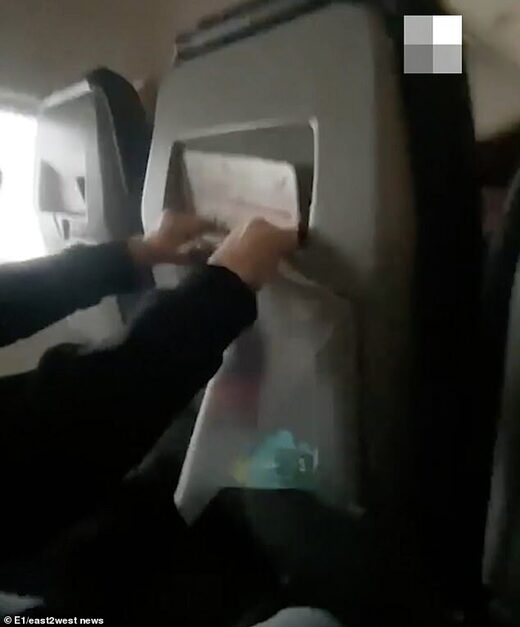 A video has captured the terror of passengers on a tourist plane from hell which plunged hundreds of feet in a storm before being struck by lightning on Saturday.
The Russian Azur Air Boeing 737-800
with 175 on board 'went into free-fall' as it approached Black Sea resort of Sochi in southwestern
Russia
.
The plane had left Ekaterinburg earlier that day but was forced to abort its flight plan and make an emergency landing in Krasnodar, some 180 miles north of Sochi, after suffering severe turbulence and the lightning strike.
'It was a wild horror,' said one passenger, while another said they were saying goodbye to life convinced they would crash.