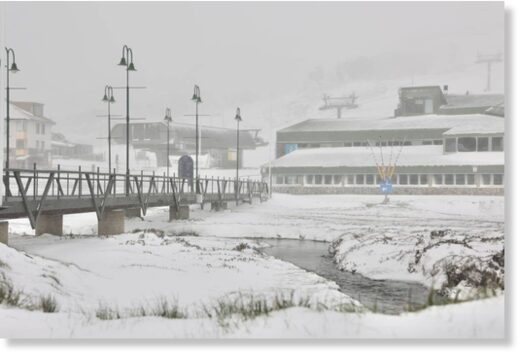 Despite summer's rapid approach, parts of the nation have been blanketed by record-breaking snowfall.
Residents of Hobart in Tasmania shivered through their coldest night since 1953 on
Sunday night when the mercury fell to just 2.9 degrees.
Up to 300mm of snow was also dumped over the Huon Valley.
Conversely, it follows the state's record-breaking winter, which saw the warmest daily temperatures in 33 years.
Meanwhile, on the mainland, in Victoria's Grampians region a dusting of snow was visible throughout the weekend and into Monday morning.