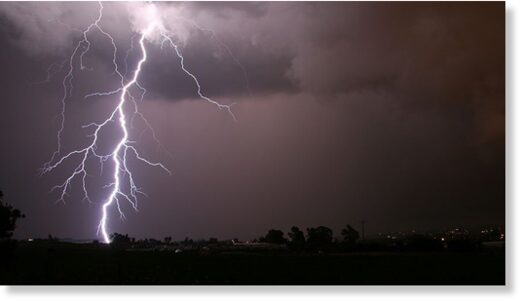 Lightning strikes — electric discharges between the atmosphere and the ground —
have killed no fewer than 2,800 people in the last 11 years in Bangladesh, according to government data.
The government is planning to launch a project at a cost of Tk476 crore to save people from the deadly natural phenomenon and reduce the toll, State Minister for Disaster Management and Relief Dr Md Enamur Rahman told a press conference at the secretariat on Tuesday.
Under the project, the government will buy devices that will give a warning 40 minutes before a lightning strikes, he said.
In addition, shelters will be set up to avoid fatalities during lightning strikes.
Rahman said Bangladesh suffers from 16 categories of disasters at present. Lightning strike was added to the list in 2015.