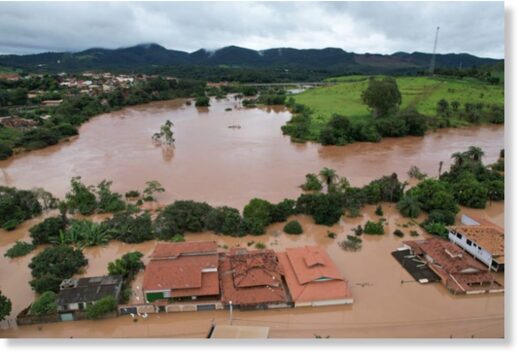 Heavy rainfall of more than 200mm in 24 hours in some areas has caused further flooding and landslides in the state of Minas Gerais, Brazil, where at least 15 people have died in the last few days.
Around 1,200 people have been displaced after wide areas of Brumadinho Municipality were flooded from the overflowing Paraopeba River on 11 January. Civil Defence also reported that 5 people died in a landslide caused by heavy rain in the municipality. Brumadinho is the location of the tailings dam tragedy of January 2019 where 270 people died.
Over 10,000 people were displaced by flooding from the overflowing Doce River in Governor Valadares municipality from around 12 January 2022. Minas Gerais Civil Defence reported around 55,000 people affected by the floods.